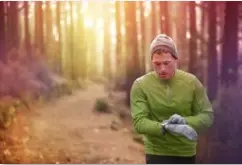 Every runner knows how difficult it is to keep the motivation levels up during winter. It's much easier to stay in bed than head out for a training run on a freezing cold morning.
Here are five tips to keep you motivated during the colder months.
1. Find a buddy
You're less likely to skip a training session if someone else is counting on you being there. Organise with one or two mates to meet for a weekly run and you may even find it's something you start to enjoy!
2. Running Gear
Running in the cold is no good if you don't have suitable gear. Invest in a pair of compression tights, wear long sleeves and buy a beanie. If you get too hot, plan your route so you can circle back and drop off your outer layer once you've warmed up.
3. Find an event
We always say that the most effective way to motivate yourself is to find a running event and enter to keep your training focused! Whether it's a 5k or marathon, choose an event that will stretch you beyond your current capability.
4. Decide in advance
I heard some good advice that really helps me with discipline. Don't leave it until the morning to decide whether you're going to train, decide in advance (ie. the night before). Then when you wake up, don't give yourself a choice, just follow the decision you made the night before.
5. Harden up!
Yes it's cold - so what! It's really only the first few minutes that you'll feel the cold. After that, you're out doing what you love and it's something you'll be thankful for later. Focus on getting through those first 10 minutes and on the post-run high you'll be on when you return.